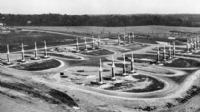 The Nike Missile site "W-64" located in Lorton Virginia was one of an array of 13 Cold War Nike Missile sites surrounding Washington DC. It was part of the first nationwide U.S. air defense system designed to protect against a Soviet nuclear attack. In the 1950s, Nike Missiles were highly visible, powerful symbols of U.S. military power as well as the Soviet threat.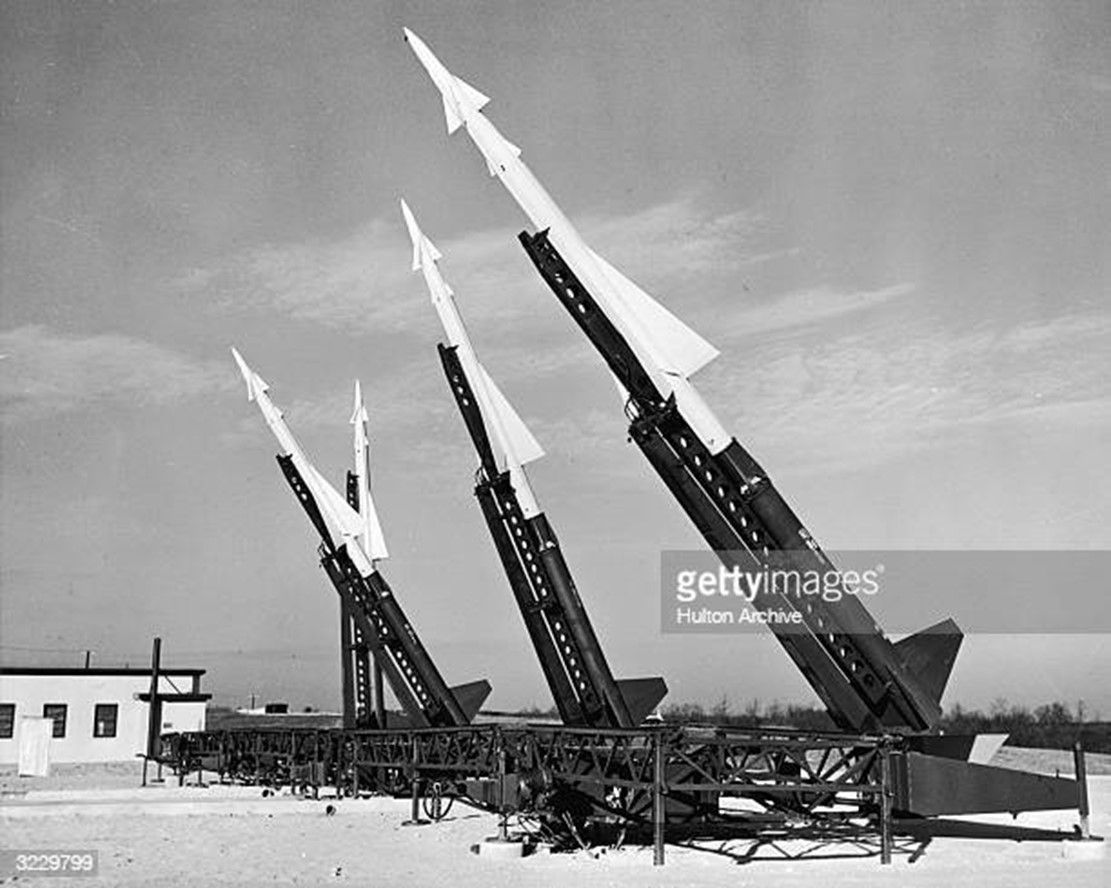 The background goes back to 1945, where Project Nike was a U.S. Army project, proposed by Bell Laboratories, to develop a line-of-sight anti-aircraft missile system. The name "Nike" was named after the Greek goddess of victory, Nike, from Greek mythology. The project delivered the United States' first operational anti-aircraft missile system, the Nike Ajax, in 1953.
In 1954, when the site at Lorton was opened, it was equipped with Nike Ajax missiles. Not long after opening, in 1955, the Lorton Nike Missile site became a national showpiece and was the site chosen for the public announcement of the nationwide Nike Missile program. Due to its proximity to Washington DC and its size, it was named as the "National Nike Site" by the then Secretary of the Army, Charles C. Finucane. This "National Nike Site" hosted foreign dignitaries, along with local and national politicians.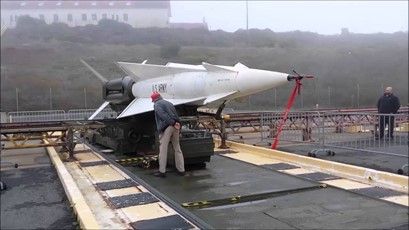 In 1958 the Nike Ajax missiles were upgraded to Nike Hercules (left) missiles that improved accuracy, range, and speed with the capability to intercept ballistic missiles.
In the 1960s, as the Soviet Union increased the numbers of their ICBMs, the US Defense strategy shifted and focused on strategic nuclear weapons. By 1973, Secretary of Defense James Schlesinger decided to close all but four of the Nike Missile sites with the site at Lorton among those to close. The Lorton site was decommissioned in 1973 and closed in 1974.
The Lorton Nike Missile site generally encompassed 30 acres with a launch area that still has elevators, hatches, and other underground structures that have been capped in concrete or welded shut over 50 years ago. Many of the original buildings have been razed, but still standing are two 4,800 square foot buildings that were used for barracks and administration.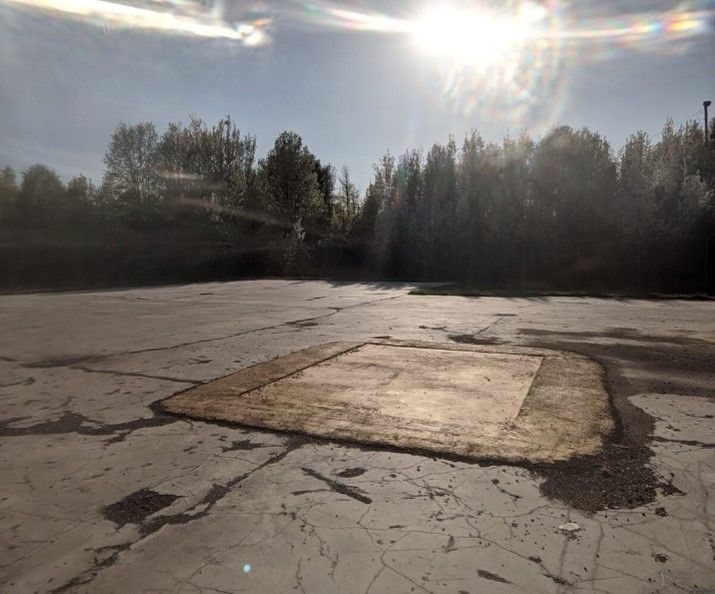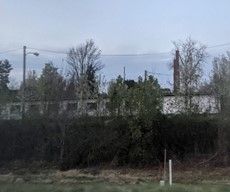 Sealed underground elements Remaining buildings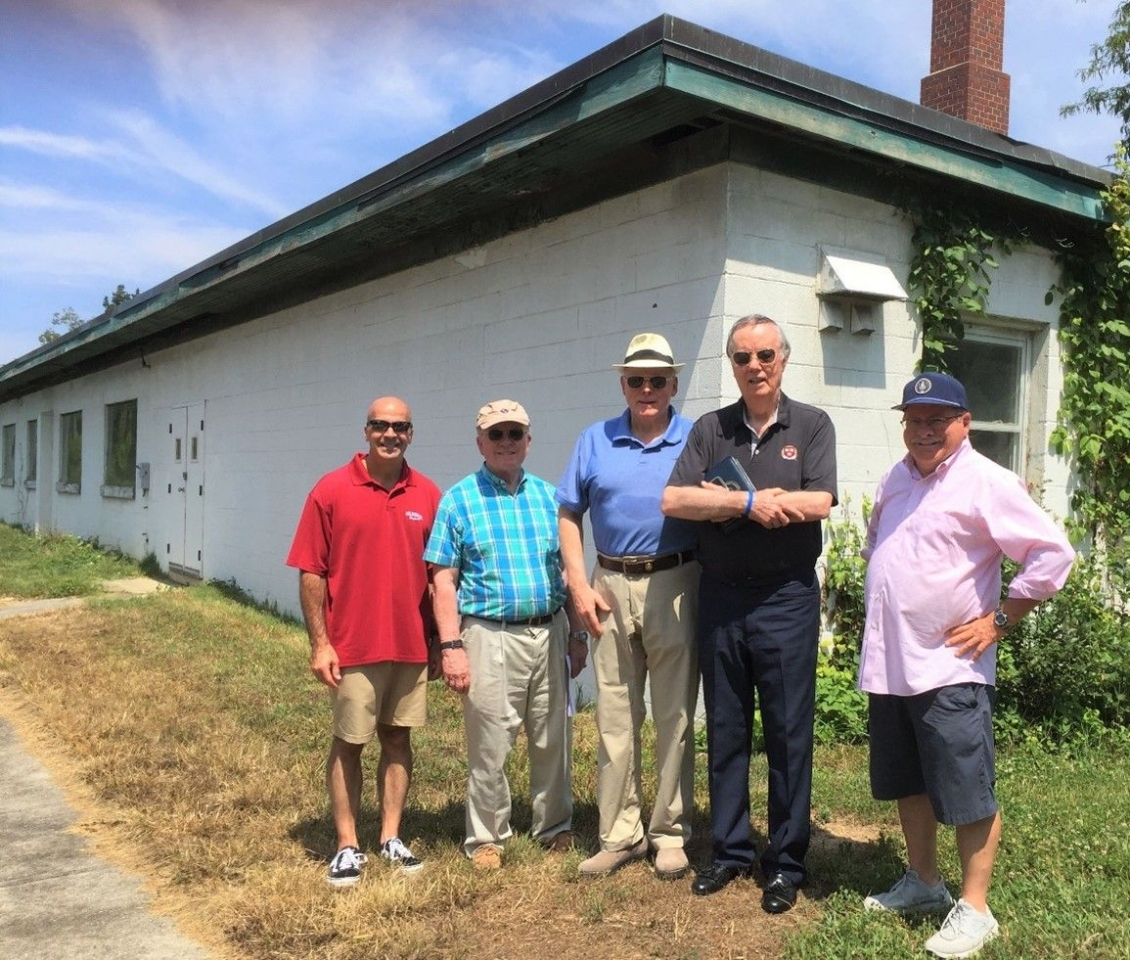 Pictured above are four members of the Cold War Museum® Board of Directors who visited the Lorton Nike Missile Site on July 9, 2021. Pictured left to right, are Chad Manske, Buz Carpenter, Chuck Wilson, Gary Bottorff, and John Breheny who is CEO Laurel Hill Sports. A fifth CWM Board Member, Jason Hall, was also present and taking the picture.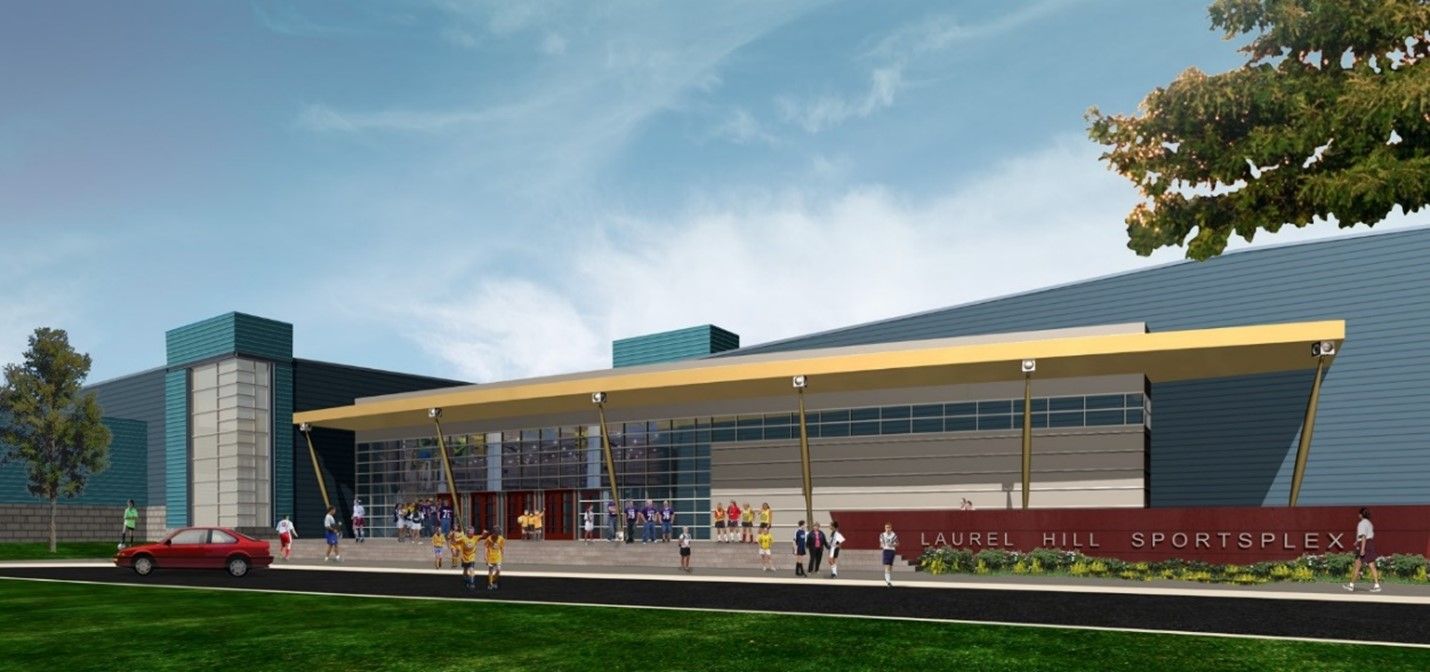 Currently planning is under way to develop the land behind the Old Lorton Prison into the Laurel Hill Sportsplex (above artist's rendition), with the adjacent Lorton Nike Missile facility, with two of the 4-story-deep missile silos to be opened and the two barracks and administration buildings to be renovated to become a part of The Cold War Museum®